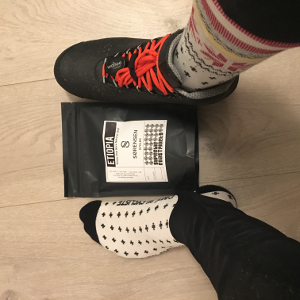 New winter shoes and coffee. Excellent service from Sørensen Sykler in Oslo
Preparation
How did I come about preparing to the #festive500?
DISCLAIMER: I will list some products and brands. I am by no means sponsored by any of these brands (unfortunately) :)
Preparing for this was quite interesting. My longest ride before setting out for the #festive500, was the mentioned Rallarvegen bike trip, which was 80 km. I had never biked more than 3 days in a row, and it would be to and from work, which can be from 26 to 34 km depending on the route I take. Other experiences include som slightly shorter than 80 km rides in Gran Canaria, though with quite epic climbs.
I calculated that to get to 500 km, I would at least need 62,5 km per day, but did I want to bike every day? Not necessarily.
One thing I invested in was a bike fit. It was done by Bioracer Norway. I would recommend this, if you can spend the money. It was a thorough process, and after riding day after day, I did not feel any pain, aches or numbness as I have felt before at times.
Route planning
My main idea was to find a destination to bike to that would be roughly 50 km away, or at least give me a 62,5 km round trip, AND it had to have a nice coffee place, where it would be nice to have lunch. So far so good.
My notes:
Home to Drøbak, back via Ski
Home to Son via Gamle Mossevei, back via Ski
Home to Moss and back
In addition, I had a plan of biking as follows:
Day 1: 100 km
Day 2: 100 km
Day 3: rest
Day 4: 100 km
Day 5: 100 km
Day 6: Rest
Day 7: 100 km
Day 8: Rest and celebrate! :)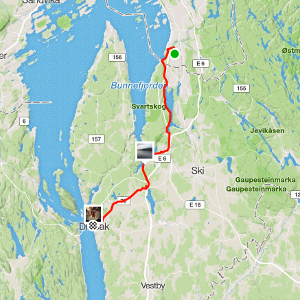 Maps, rides and routes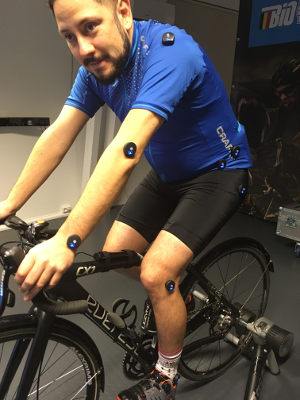 I did a bike fit before the #festive500. Certainly not required, but a great investment. I did not have any pains or aches. Bike fit done by Bioracer Norway.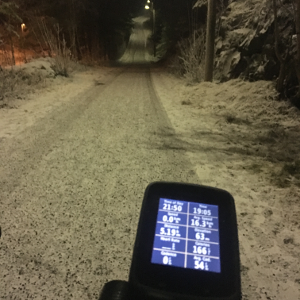 A little bit of snow
Preparation rides
I had some bike rides to prepare myself for the #festive500. I quickly found out, that some of the routes I thought about, would not work. It was slightly cold, difficult to dress correctly, and long rides, even though December was very mild, will make you freeze. Most importantly, it helped me figure out if I needed something, like for example winter shoes. I also found out that my initial plan may not work, and I was just going to have to roll with it (pun intended).
Here are some of my preparation rides, link to Strava:
Clothing
What I wore, and thoughts
Aclima Woolnet
Merino wool. Baselayer, this one is awesome. It was recommended to me by bikeshop.no as the best thing out there. And they don't even sell it! Googled, found some reviews. Bought it, a really good baselayer. I would use this with a thin wool layer on top, or the Cafe du Cycliste Yolande long jersey.
Cafe du Cycliste Martine
Winter tights. These are very comfortable. I love the Cafe du Cycliste stuff. These are great in milder conditions, if it got any colder, wool longs under would probably have been the answer. I have the version without the bib.
Gore windproof bib boxers
This were a great complement to the tights. Essential for keeping those parts warm :)
Cafe du Cyclste Yolande
This is a long jersey for the autumn. I used it as an extra layer in the colder days
Cafe du Cycliste Heidi
Winter jacket, not the warmest one, but windproof material. I did not get the tightest and smallest one, so I have space for a few layers, which is essential.
Giro Alpineduro
These are Giro's winter shoes. They are very nice, and I'm pleased with them. Although, for colder temperatures, some kind of gaiters would probably be nice to have, since they are quite low. After som hours outside, my toes still froze, but they were not toe-numbingly frozen as I experienced with normal MTB shoes and covers.
Neck buff - wool socks - hat
Nothing much to say about this. A hat under the helmet that covers your ears is essential when the weather is on the colder side.
Layers
Layers, layers, layers. And experimenting. As mentioned, the weather was mild. Ranging from -3 to 3 perhaps, so getting dressed appropriately was not easy in the start. I usually ride to work, but the same "rules" do not apply when the rides are longer. If it was colder, the guy in this video explains how to dress https://www.youtube.com/watch?v=L3-L-PjwG5E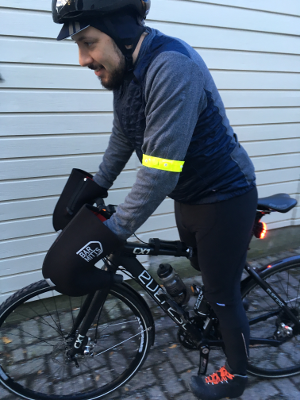 Fully attired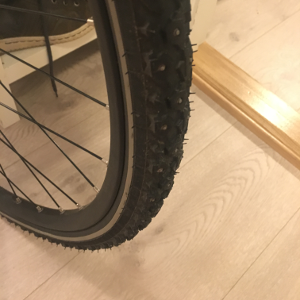 Studded tires for icy conditions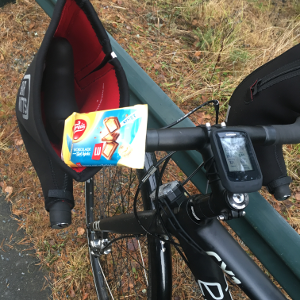 Bar mitts, serve also as easily accessible storage :)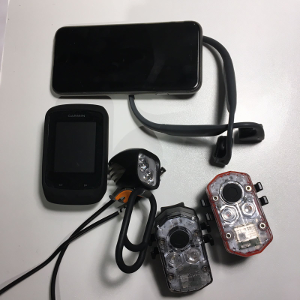 iPhone, Aftershockz, Garmin Edge 510, See Sense Icon+; MagicShine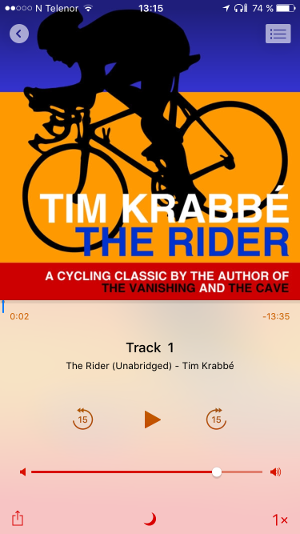 Tim Krabbe's "The Rider": My first audiobook. Great to listen to when riding the less noisy areas.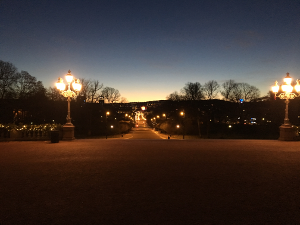 Karl Johans gate, main street in Oslo, view from the Royal Palace. From the X-mas eve morning ride
Gear i used
The gear section
Bike
Yes, a bike. I rode an Everest CX1, 2015 model. It is a cyclocross and the house brand of Oslo Sportslager.. I bought it second hand, and I'm very pleased with it. It's perfect for my use.
Phone and money
Entertainment, emergency calls, and money for food if needed. Essentials :)
Bar mitts
Love these, gloves can become optional, and it is a good pocket for the iPhone and other small things. Just make sure things do not get in the way of the brakes or gearshifting.
Studded tires
Not awesome to use, makes you slower. But, a MUST HAVE in winter conditions here.
Bottle container or saddle bag
Extra tube, minipump and tire levers, multitool.
Mud guards
I appreciate them when conditions are not great :)
Small backpacks
I used two small backpacs (not at the same time :P) with a Camelbak drinking system. I find it easier to drink from, than bottles in the bottle cages. Yes, I'm still a n00b. In addition, with the bigger of the small backpacks, I would bring some extra wool layer and socks in case I didn't stop at home, so I could change if I was sweaty.
SeeSense Icon+
I like these a lot. These are smart lights that react to the environment. Made me feel safe in the dark, they are quite visible.
Magicshine front light
I also used a Magicshine front light. Important when you get to areas that are not well lit.
Aftershocz Titanium
Perfect for listening to the radio. These work by vibrating on your bone by the ear (bone conduction). Meaning, you can listen to music, radio and audiobooks, and at the same time, hear noise from your surroundings. If it's very noisy outside, an audiobook might not be the best. Radio works better then :)
Garmin Edge 510 and Wahooo Tickr X
I bought the Garmin Edge 510 second hand months ago, all I need for now. The Wahoo Tickr X (Heart Rate belt) was something I had from before, works great together with the Garmin Edge. I use this mostly for training rides.