Contact me
Here is how you can contact me.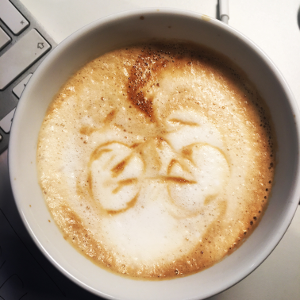 My wife practising latte art: a bike? <3
E-mail address:
on.aohco@005evitsef
Social media:
Web design
The webdesign is done by me. I took the opportunity to revisit one of my old hobbies: Webdesign :)
The design is inspired by the Rapha site. I used the same pink color here.
All pictures are take with an iPhone, and most of them by me. The exception is the Rapha Festiv500 logo, which is from the Rapha and Strava webpage.
The fonts used are Quattrocento and Oswald, retrieved from the Google Fonts repository.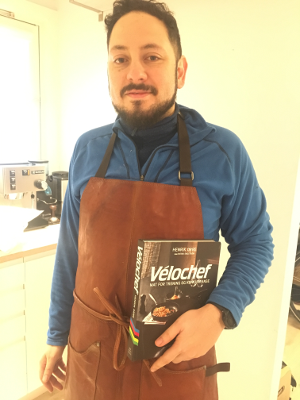 It is important to do some chores like for example cooking, even if you are tired. Specially when you are spending hours outside riding a bike. Happy wife, happy life. We bought the Velochef cookbook by Henrik Orre some months ago, and for Christmas Eve, I got this awesome apron. So, time to cook! :)